http://e-proficientlab.com/shop/labogaz-burners-gas-refill-campingaz-c206-butane-cartridge-france/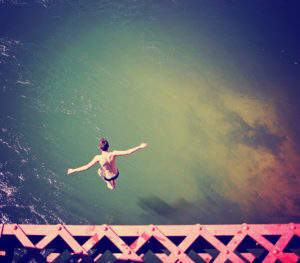 (Reading time: approx. 5 minutes)
Where To Buy Cytotec Pills When I was first offered the opportunity to teach a workshop years ago, my heart said, "oh yes!" but my head said, "oh no!" Deep within me it felt absolutely right to be leading a workshop, but my mind was full of fears and doubts…
"Who am I to lead a group, to present myself as an expert?"
"What if I stand up in front of the room and forget everything?"
"What if they hate it? What if they get up and walk out in the middle?"
http://laurafahrenthold.com/tag/he-broke-up-with-me/ Like many people in this country, I dreaded public speaking when I was younger (ok, true confession, part of me still gets a bit nervous). Even the thought of standing up in front of the class and delivering a short talk at school made me queasy. It was like all the blood would drain out of my brain, rendering it useless, and into my face, lighting me up like a beet.
enter site Given this, you might think I'd be the last person to sign myself up to lead a group voluntarily. Yet, I couldn't deny that teaching also felt absolutely right. There was a quiet voice in my core telling me that leading groups and workshops was one of my gifts and part of my purpose. How could I say no to that?
http://e-proficientlab.com/shop/favorit-pi-pump/ It turns out that I actually LOVE facilitating groups and leading workshops, even if it still sometimes scares me. When I teach a group – even one that goes late into the evening – I feel energized and even a bit wound up afterwards. But I would never have discovered this if I had listened to the voice of fear and declined the opportunity.
http://unityofcolorado.org/calendar-10/action~oneday/page_offset~193/time_limit~1748757600/request_format~html/ Over the years as I have worked with more and more people, I have found a common thread in this experience: many of us want to, or even feel called to, do something that scares us.
follow link In fact, the more we feel drawn to undertaking a particular path, the more fear it can stir in us. This path could be related to our career, getting involved in a relationship or making more friends, having a baby, going back to school, or leaving a relationship. It's not always this way, of course. There are times when we feel compelled in a direction that feels natural to us. Most often it seems there's a blend, an irrational mix of comfort, confidence, and terror evoked by our desires.
http://alisonleighlilly.com/blog/2013/the-writers-mating-dance/ One reason for this lies in the degree of risk we perceive to be involved. If an activity feels like part of our life purpose, it can be thrilling but also add pressure. When it feels like the stakes are high, fear and doubt are often close by. We can be haunted by questions like, "What if it doesn't work out? What if I'm wasting my time? What if it turns out I'm no good at this? What then?"
Buy Cytotec In South Africa Now that I have more faith, I've realized that, as long as I do my part, if I'm on the right path then my success is inevitable. Doing my part means being active, taking steps toward accomplishing my dreams. It means braving up and following the little inner voice to do even the things that scare me.
Buy Priligy Dapoxetine On my own journey and in my work with hundreds of people, there are strategies that I've found helpful in persevering past doubt. Here are a few of them:
Provigil Buy It's common to both really want to do something and be frightened by or anxious about the idea of doing it. You don't have to let fear be the boss of you. You can do it! Start today using one of the strategies above or by approaching it in a way that has worked for you in other situations.
https://true-radiance.com/wp-content/uploads/2017/06/2017-06-12_Persevere-Past-Self-Doubt.jpg
877
1000
Susan Pullen
https://true-radiance.com/wp-content/uploads/2015/04/radiant-logo-big-text-copy-300x104.jpg
Susan Pullen
2017-06-12 11:53:42
2017-11-07 23:40:27
When What You Want Scares You