Tuesday evenings
January 23 – March 6
7:00-9:00pm
Location:
True Radiance Healing Arts
Edmonds, WA (near Meadowdale Playfields / north Edmonds)
Tuition:
Single workshop: $32
Complete series of 7 workshops: $195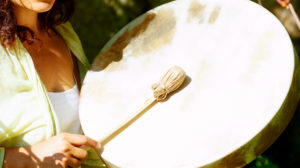 For thousands of years, shamans have known the power of dreams. Working in the Dreamtime, they obtain valuable guidance, conduct healings, and build relationships with spirit allies.
Dreams offer us a source of vital energy as well as important information about our lives. This series of workshops is for you if you are ready to deepen your understanding of dreams, who you are and what your life is about, and the resources available to you in the spirit world.
We will be exploring dreams and also working with an ancient shamanic technique for conscious, deliberate "dreaming" while awake.
You'll learn about the core principles of shamanism, including the importance of dreaming and the shamanic mindset.
Topics and dates are:
January 23: Introduction to Shamanism & Dreams
January 30: Dreaming with Animal Allies
February 6: Dreaming with Spirit Guides
February 13: Healing Dreams
February 20: Recovering Lost Parts of Ourselves
February 27: Dreaming with the Departed
March 6: Dreaming the Future