What is Creativity Coaching?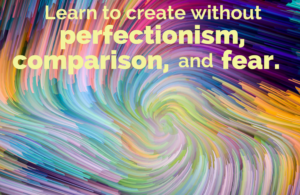 Creativity Coaching can help you push past common creative blocks to get back to the joy of creating. It can help you find fresh inspiration and glide past perfectionism, comparison, fears, and feeling overwhelmed.
We are all creative. Some of us feel our creativity keenly as part of who we are. For others, our creativity is like an estranged friend, a part of ourselves we haven't been in touch with for quite a while. Whether being creative is part of your daily life or you're looking to reconnect with your creative self, Creativity Coaching can help.
As Creativity Coaches, we can help you tap into your creativity to live a more interesting, magical, and adventurous life. Creativity Coaching works well for artists, writers, researchers, scientists, teachers, and performers—anyone looking to free up their creativity.
How can Creativity Coaching help?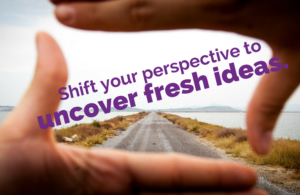 Creativity Coaching can help open up your creativity and let it soar, including:
Unleashing your creative mind
Coming up with fresh ideas and getting out of a rut
Feeling like you're "in the flow" with the creative process
Letting go of comparing yourself or your creative work
Diving into creative projects more easily and seeing them all the way through
Finding the time and energy for creativity in the midst of a full schedule
Shifting high expectations that can freeze up creativity
Easing resistance so that you're no longer putting off creative work
Changing to more supportive creative habits
Exploring creativity as a spiritual practice or for self-discovery
Why work with a Creativity Coach?
A favorite quote from Oliver Wendell Holmes Sr. reads, "Many people die with their music still in them." Expressing ourselves creatively is part of our birthright and a key element in a meaningful, whole-hearted life.
Even though creativity plays an important role in a fulfilling life, the creative process can be easily derailed by common blocks and a particular sensitivity. Creativity Coaching can get it back on track.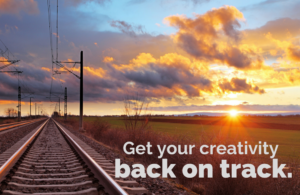 As a certified Kaizen-Muse Creativity Coach, Susan can teach you techniques based in the science of creativity and how we think, mixed with a playful approach. A typical session will include a creativity-evoking experience of some kind, such as a short writing exercise, guided imagery, or playing with marks on a page.
Susan owned a jewelry design business for more than 20 years, and she knows how frustrating it can be to feel blocked creatively or to struggle with bringing an idea into reality. The mindset and tools offered by Kaizen-Muse Creativity Coaching transformed her creative life—she loves to share this powerful work.