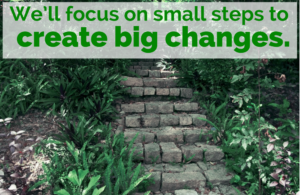 Kaizen is a Japanese word meaning, "incremental daily improvement." Kaizen Coaching is a particular approach to Life Coaching that focuses on using small steps to create big changes in your life. This approach works particularly well when you have limited time or energy, or when your goal is exciting but also scary, such as starting your own business, opening your heart to a new relationship, or moving to a new country.
As a Kaizen Coach, I help you find the smallest change that will make the biggest difference in your life. We focus on ways to make working toward your goals easier and more fun.
Our culture often stresses the idea of "no pain, no gain," as though if you aren't suffering or sweating then what you're doing doesn't count. It turns out that this is the opposite of how we effectively make lasting changes. Kaizen Coaching can help you get started and see things through in alignment with how the brain actually makes changes.
Kaizen Coaching is helpful for dissolving obstacles that can get in our way, such as procrastination, perfectionism, fears, or feeling overwhelmed.
How can Kaizen Coaching help?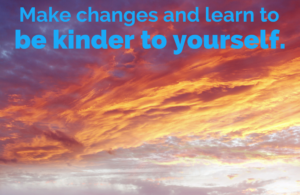 Kaizen Coaching can help you create or adjust to big changes in your life, including:
Tackling tasks that bring up resistance or fear, such as having an important conversation
Building confidence and trust in your own abilities
Making progress on a project even if your schedule is already full
Envisioning a life that you want without getting overwhelmed
Continuing to work toward a goal when your energy level is low or you're dealing with physical symptoms
Making lifestyle changes, like diet, exercise, or clearing out clutter
Developing a mindfulness practice to feel more centered and steady
Adjusting to a significant change in your life, especially one you didn't choose
Being less hard on yourself
Getting past self-sabotaging behavior or counter-productive habits
Why work with a Kaizen Coach?
As a Kaizen Coach, I'm your ally in doing, being, and having what you want in your life. Sessions often include spending a little time making progress on a project and celebrating little successes along the way. Plus, I don't have my own agenda, and I won't give you advice, which can be the opposite of talking to a friend or family member. I am 100% on your team.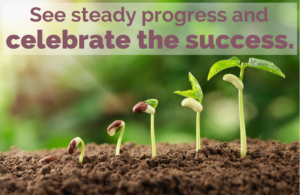 Many people think that if they aren't having success in accomplishing a goal, it's because they aren't trying hard enough. As a result of this mindset, they start pushing themselves harder when, in fact, this behavior can set them up for more inaction. Kaizen Coaching teaches you how to make the changes you want in a kinder, gentler, and more effective way.
Part of my personal story is that I lived with a migraine for years. At first, I felt like I had to give up all my hopes and dreams because I didn't have the energy to deal with anything but the headache. Discovering Kaizen Coaching made it possible for me to live a meaningful life, even in the midst of the on-going symptoms.
Wondering if we're a good fit to work together? Schedule a free "get to know you" call that we can do over the phone, via Skype or Zoom, or in person at my office in Edmonds.