Dreams Point the Way Toward Your Life Purpose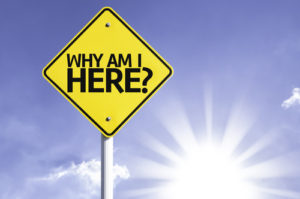 When I tell people that my dreams have been a guiding light in finding my life purpose, I get some strange looks.
I've always had a strong sense that our lives are not accidents, that we come to this life for a reason. By the time I was in my 30s, I knew the general direction to which I felt drawn…creative arts, supporting other people, spiritual exploration…but I couldn't seem to get any clarity on what I had to offer the world that was uniquely mine.
I took every class or workshop that I could afford on an array of topics from personal productivity to shamanic healing and everything in between. I developed a great breadth of understanding about how we as human beings can thrive in our work and personal lives.
My strategy was a kind of shot-gun approach: if I learned everything then I would cover all the bases. Surely one of those things would be my life's work.
I don't know if you've ever had this feeling…that there is something you're meant to be doing, but you just can't pin it down. For me, it was deeply frustrating. I felt like I was hitting my head against a wall – and wasting precious time.
A clear sense of my life purpose finally came to me when I stopped running around, looking for signs of my life path out there and started looking inward, at my dreams.
Our dreams are messages from our Higher Self and they include guidance on everything from health to relationships to our life purpose.
When I began to take the time to understand my dreams and actually make decisions based on their input, my entire life changed. My life vision became clearer; I quit my "day job" and started my full-time practice supporting people in removing obstacles, changing patterns, and healing wounds using my own blend of life coaching and energy healing.
Over time, I've learned I can trust the information I get from my dreams. I've also found that if there's a decision I'm pondering, or a choice I've just made, I can get feedback the very next night.
This guidance is available to you as well. It's comforting to know that we, with our limited human perspective, are not alone on this journey. We aren't meant to stumble through our lives haphazardly, hopefully bumping into the right path for us; we are meant to have help.
In my years as a student, I've also learned how to have a "dream" while fully awake. The technique some call "journeying" is one you can learn. I teach it in my workshops and private sessions with clients. It's very powerful and comes in handy when you don't usually remember your dreams or when you don't want to wait until you fall asleep!
If you are ready to get your questions about your life path answered, sign up for my upcoming workshop on Living Your Life Purpose on May 14 & 15 in Edmonds, WA. I hope to see you there.
Wishing you great fulfillment,
Susan
https://true-radiance.com/wp-content/uploads/2016/04/2016-04-27_Dreams-Guide-to-Our-Life-Purpose_FI.jpg
190
500
Susan Pullen
https://true-radiance.com/wp-content/uploads/2015/04/radiant-logo-big-text-copy-300x104.jpg
Susan Pullen
2016-04-27 11:10:36
2022-02-05 17:25:17
Dreams Point the Way Toward Your Life Purpose